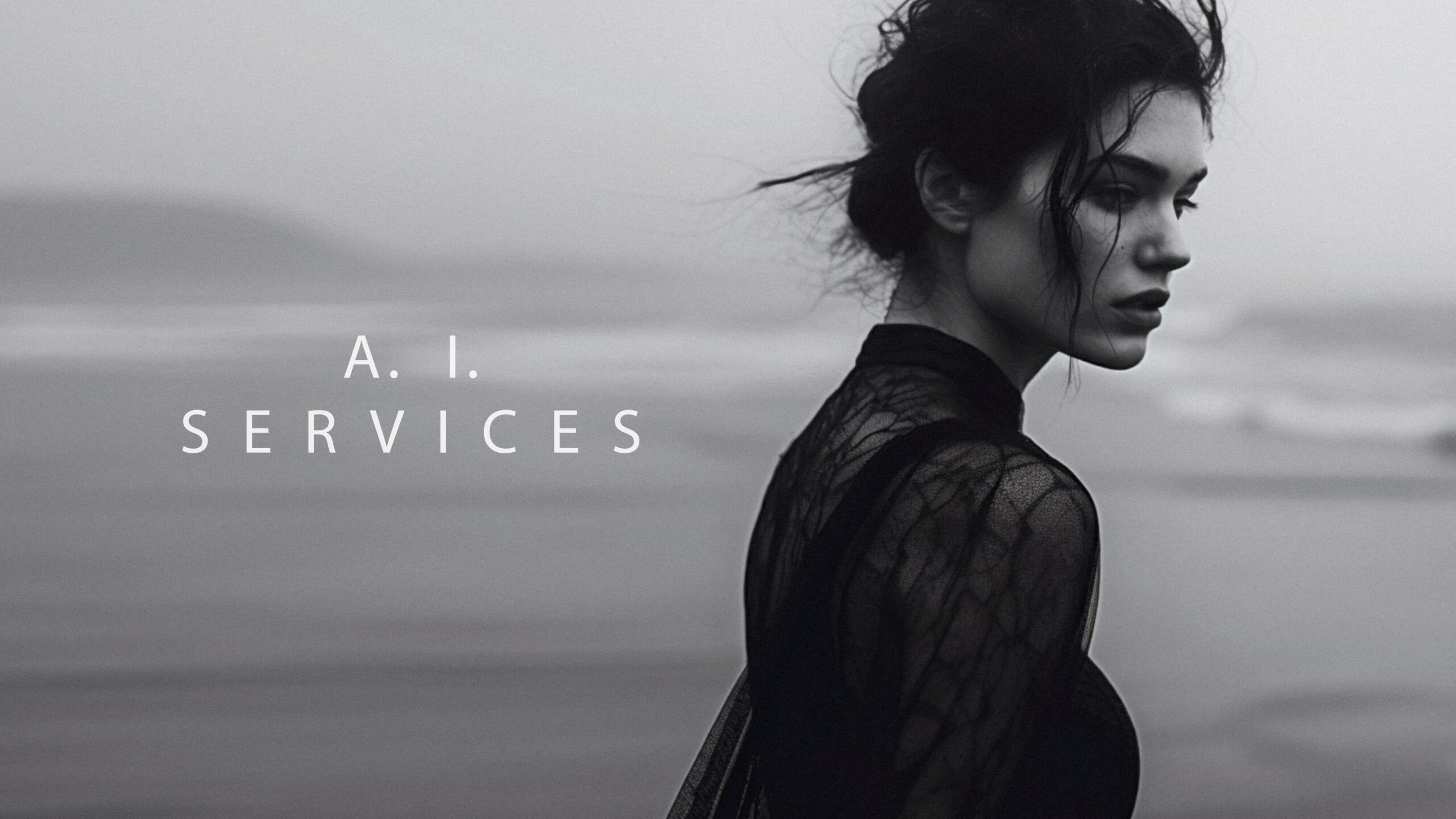 BOSTON & NYC A.I. PHOTOGRAPHY SERVICES
It's hard to believe we created the image above entirely on the computer.  Artificial intelligence is changing the landscape of photography faster than ever.  With a seemingly endless number of AI image generators, as well as a constantly changing technology, it can be hard to stay up-to-date with what is possible to create.  Additionally, each image processor has its own fees and subscription costs that throttle the speed and quality of images created.  Fortunately, we have learned the technology, and subscribe to the services so that you don't have to!
Whether you want to create an image from scratch, or work with live models and then composite AI image elements in the background, we have you covered.  With a variety of rates, methods, and creation options there is something to fit every budget.
How does it work?
Look at the image below of the man in a glass room, surrounded by lights. This was accomplished by compositing real photography with AI background elements.  The person is real, taken in my studio.  I then composite the background, to create a convincing image of the person, in an environment that would be impossible to achieve budget wise.  With that in mind, you can imagine any sort of environment you like, and then work together to create the photography elements of models, products, portraits – anything you can imagine.
Ready to get started? Contact us to learn more!